For your education and pleasure, the articles and reviews I wrote, and some of the magic tricks I created or translated.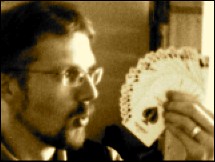 Magic is…
"Magic is doing something impossible. I'm quite bad at that. Conjuring is pretending like you are pulling off the impossible. Thus, conjuring is pretending to do magic. And I just happen to be pretty good at that!"
-- Emanuel Chester
Emanuel Chester, Mystery Entertainer - a Magician for professional functions, parties with an adult audience, and public events - a Teacher for those willing to learn the art of magic - a Translator into and from English, German, and Dutch - a Reconstructor of effects of which the description is lost.
Mystery Entertainer for Corporate Functions and Product Demonstrations
Street Magic for Markets and Public Events
Mystery Entertainment for Adults-Only Parties
Horrific Disney redesigns by Brianna Garcia for a 4-card packet trick - Bizarre magic could do with these Mickey, Donald, and Goofy, rendered as horror movie characters, as the stars of this magic trick.
Illusion: The Bionic Heart, Steampunk Version - Warning: shocking. A surgeon cuts the beating heart out of a live patient, cleans it, shows it is bionic, reattaches it, and revives the patient. Script and story; no instructions.
Basic Magic Lesson #1: Creating a Magic Show - A magic show is more than just performing a bunch of tricks in a row. Learn how.
Basic Magic Lesson #2: Creating a Magic Persona - The magician plays a role. Learn how to develop one.
Basic Magic Lesson #3: How varying magic methods improves your act's success - How coloured markers and paired decals can prove your act when attention and memory fail. Applying common sense solutions to old magic methods.
Patter: A Tale of 3 Physicists, set to the Cups and Balls routine, Steampunk Version - Every magic trick, every magic routine needs a story. Check out my storyline for Dai Vernon's cups and balls routine
Patter: James Randi's battle against homeopathy, set to the Optical Aces Assembly, Corporate Version - Every magic trick, every magic routine needs a story. Check out my James Randi storyline.
Are classic magic props outdated?
Reconstruction: Optical Ace Assembly by Derek Dingle , in my Inner Sanctum Library of Magical Secrets
Review: Optical Ace Assembly, as performed by Tadashi Akimoto
Instruction: the Linked Cards Monte , in my Inner Sanctum Library of Magical Secrets
Reconstruction: the Casino Royale Card Trick , in my Inner Sanctum Library of Magical Secrets
3D printing to break props market?
VIP Room - How to gain access to Emanuel Chester's Inner Sanctum, his library of magic secrets
Dutch articles and reviews - Most of the articles I write are translated into Dutch and English. For the Dutch articles, see this section.
Nederlandstalige artikelen en beschouwingen - De meeste artikelen die ik publiceer zijn vertaald naar het Engels en het Nederlands. Voor de Nederlandstalige artikelen kijkt u hier.
Wouldn't you like your events to make a lasting impression?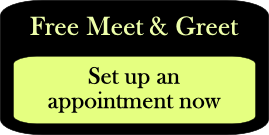 Send in this contact form
, or mail me at
emanuel.chester@omegajunior.net
.